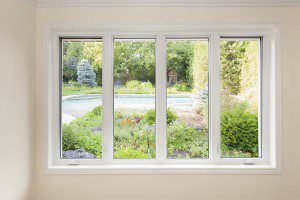 Windows can be an important feature in the home as well as a significant investment. If you're contemplating window replacement, you may find it worth your while to research the different types of materials and styles according to your specific budget and needs. Here are just a few of the reasons to consider fiberglass windows.
Strength
Fiberglass windows don't warp like some other materials, meaning they'll probably last longer than vinyl or wood windows. They're also not susceptible to changes in weather, and are less likely to be damaged in extreme climates. Wood may look nice and vinyl may be more affordable, but fiberglass is more likely to last longer than both of them.
Insulation
Fiberglass has an insulation feature due to the unique manufacturing process. Because it doesn't warp, expand, or shrink, you're less likely to need to reseal it over time like wood or vinyl windows. This quality can help your window replacement keep heat inside during the winter and cool air inside during the summer without constant upkeep.
Cost
Fiberglass can be repaired fairly easily in comparison to vinyl and wood, and if you want to switch up your style or freshen up your home, they can also be painted. Wood can be ruined by too much paint and can eventually rot. Vinyl is flexible and once damaged may not be repairable. The added insulation of fiberglass helps you to save on your energy costs throughout, and the durability means you can likely go longer between replacements.
While there are many materials and styles of windows to consider for window replacement, price and durability are often big concerns. Vinyl may be cheaper, but wood and fiberglass can be about the same price, so all the added benefits stand out even stronger. If you're looking for a high quality window that looks nice, saves on energy costs, and can be easily maintained, fiberglass windows should be first on your list.