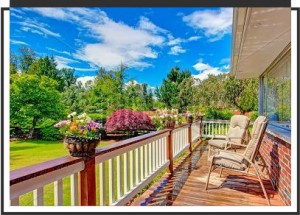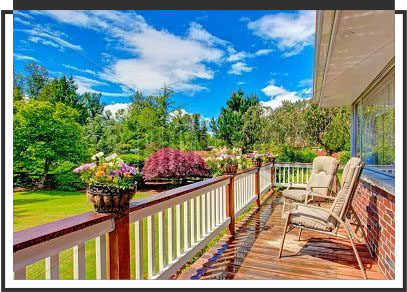 You work hard to provide a comfortable, secure home for you and your loved ones. If you want to enhance the look and functionality of your house, you should consider installing a deck. The size of your home doesn't matter, no does its style or design. A deck can beautify any home and can help you and your family members get more enjoyment out of being there. If you're getting curious about deck building, think about some of the ways this addition could add to your house.
Extra Space
One of the simplest ways to think about a deck is that it can be an additional place to spend time or even keep some of your belongings. Instead of keeping your barbecue grill in the shed or garage, or even on the back lawn, a deck is an excellent place for its home. You can also free up space in your basement by putting some camping chairs or other outdoor equipment here.
Entertain
When the weather is right, a deck is an ideal spot to hang out with family and friends for a celebration. Deck building will allow you to enjoy some fresh air and sunshine while you and your guests relax outside or enjoy a picnic.
Add Value
If you're thinking about selling your home or refinancing, you'll be thrilled to know that a deck could raise the value of your property. Outdoor living space appeals to many prospective buyers. Plus, if you have an attractive deck on the back of your home, this feature could help your home stand apart from some other competition in the neighborhood when people are looking to buy.
Whether you want a cozy place to unwind by yourself or with family or friends, or whether you want to improve the visual appeal of your house, start thinking about deck building. A well-made deck can go a long way toward helping you accomplish your goals.